1603. An
Electraply
quack medical device, according to the
manual
, it's a "pulsating machine used on the body for its therapeutic action and for administering electrical massage," patent number
1,789,758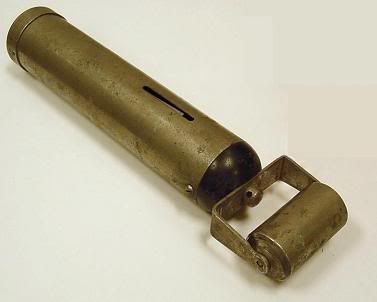 1604. A
sprocket for a bulldozer
or other track vehicle, as seen in
this photo
of an excavator.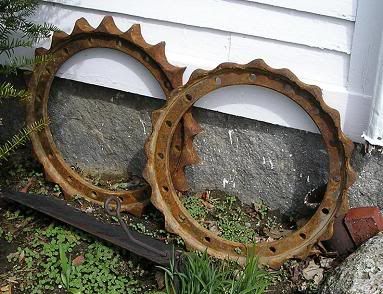 Larger image
1605. A Revere Tapster beer server, their slogan was "opens as it shuts", since the can was opened by closing the lid, used before the invention of pull tabs: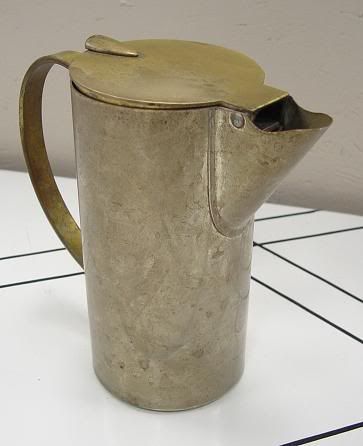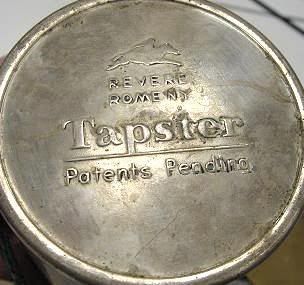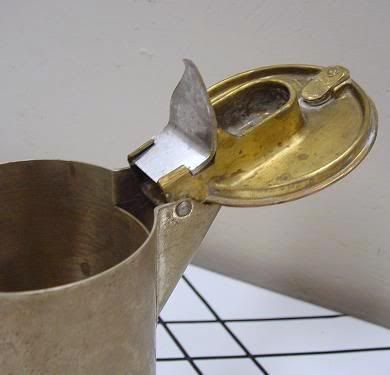 1606. A
Chopper1
axe head, "when the blade enters the wood, the levers swing out, directing the downward chopping force outward and exploding the log apart from the inside".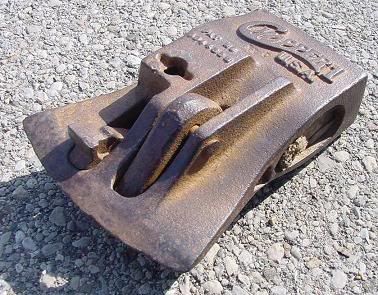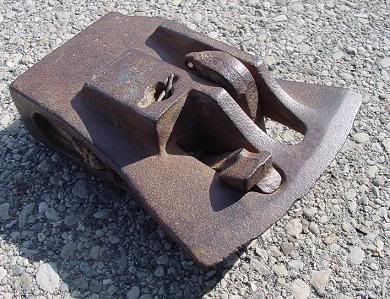 Larger image
1607. A
wine glass holder
that clips onto a plate: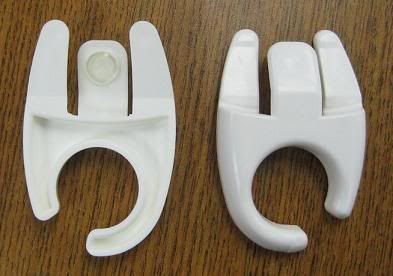 Larger image
1608. An Atlas tool for working on automotive split rims, patent number
1,704,628
: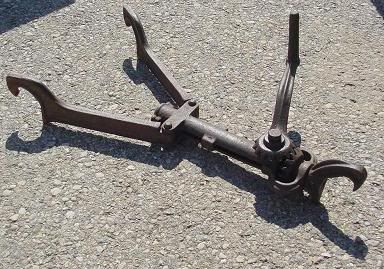 Larger image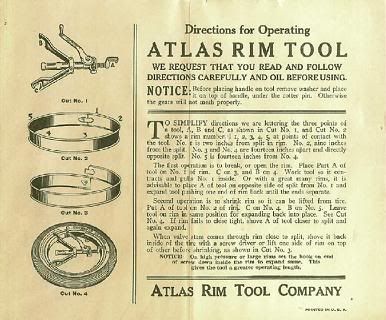 Larger image
To submit photos, send them to the address in my
profile
.
Last week's set is seen below,
click here
to view the entire post.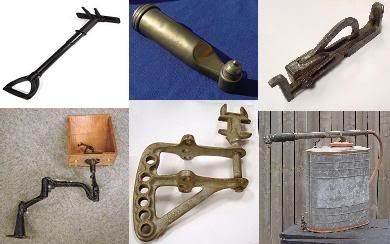 More discussion and comments on these photos can be found at the newsgroup
rec.puzzles
.
Glenwood Gardens Park